The below theme is called Haze Remix. It is basically a remixed version of Nokia Haze and I have added customized signal/battery bars and digital clock made by Travis. Enjoy.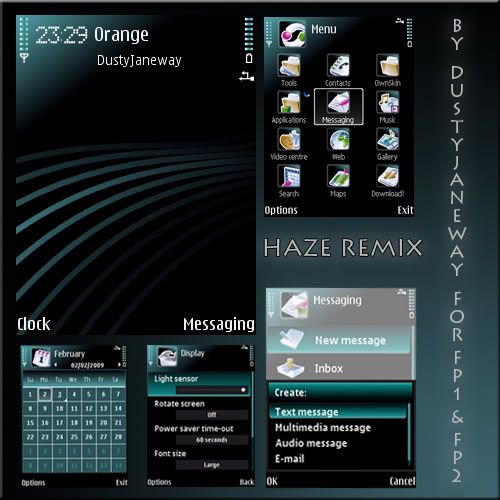 Supported Nokia handsets:
6124 classic, N82, N95-3 NAM, E51, N81, N81 8GB, 6121 classic, 6120 classic, 5700 XpressMusic, 6110 Navigator, E90 Communicator, N76, 6290, N95, N95 8GB, E66, E71 ia 5320 XpressMusic, N78, N79, N85, N96, 6210 Navigator, 6220 classic & 6650.